Are you planning to travel soon but want it on a budget? Well, you are not alone! A lot of people are aiming to save while travelling. Here are some tips that you can follow:
Stay at a hostel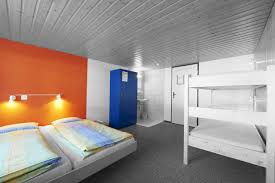 Not because you are staying in one that you are not going to have a great quality stay. There are a lot of great hostels where they have everything you need and the good part with a stay in a hostel is that it is more affordable than a stay in a hotel.
Go camping
If you love to sleep outdoors and love to be with nature, camping is a great way to travel on a budget. While you may not enjoy warm showers, tv, and the likes, you will be able to enjoy the majestic nature that you would not be able to see if you stay in a resort.
Go on a "Staycation"
This is when you visit your local attractions. Your hometown also offers a zoo, theme parks, national parks, and beaches. How about a visit to one of these places? You and your kids will have a great time visiting your local attractions and you will be able to save a lot of money.
Book a last-minute cruise
Cruise lines will often slash fares to as low as 40% per cent of their first offering especially when they sill have a couple of room needed to be filled. Just visit any major travel site and you could probably find a couple of cruises that you can enjoy at a lower price.