Many hotels and hospitality businesses switched from plush traditional carpets to carpet tiles for their flooring. Let's talk about the reasons for the change.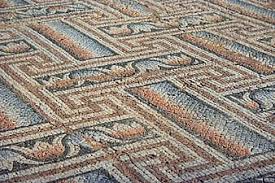 Traditional carpets have always been a common piece of the hospitality business. They look elegant and enhance the aesthetic appeal of the place. The thing about traditional carpets, they are not easy to maintain. Perhaps because of this, many hotels look for vibrant and easy to maintain carpet tiles flooring.
What makes carpet tiles a better option? Because carpet tiles are:
Easy and quick to install
In the hospitality business, hotels, resorts and serviced apartments get heavy foot traffic. It requires regular flooring maintenance and if needed, immediate repair or replacement. Maintaining carpet tiles is easier. You can easily fix or replace the damaged or worn-out section of the flooring, and you do not need to change the entire damaged carpet, which can be expensive.
These self-adhesive tiles and can be installed quickly on the floor that needs to be covered. So if you are anticipating guests at your hotel and your flooring needs immediate repair, these tiles can be fixed quickly.
Water and weatherproof
The swimming pool and bathroom areas are wet most of the time, carpet tiles work better than traditional carpets in these areas. The water and weatherproof features of carpet tiles make them a great addition to these areas. They do not get moist or staying damp for a long time or smell bad, unlike traditional carpets. Another advantage of tiles is its anti-slip feature for that extra protection on the slippery bathroom, shower and wet room floors.
Aside from the variety of colours, designs, patterns and styles available for carpet tiles, they look beautiful and cost-effective. That's why this type of carpet flooring is common in hotels, resorts, restaurants, and clubs nowadays.