Life has changed for most of us because of the pandemic with many of the familiar things that we previously took for granted now interrupted. One big change we had this year is that we cannot travel and move internationally like we used to do.
Naturally, we are looking forward to when we can hop on a plane again and not worrying about the virus. But where are the most popular places to visit in 2020? Here are some of our favourites: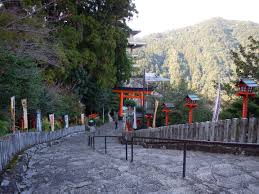 Japan
Japan is a country that is mixed with quirky chaos and tranquil bliss. Adventures are everywhere when in Japan. When in the country visit the Kumano Kodo trail, then soak in an Onsen. You can also go Izakaya hopping, explore teamLab Borderless Museum, go on a food tour, take a Japanese cooking class, take a ride on a bullet train, visit shrines and temples, and see snow monkeys at Jigokudani Park.
Mexico
When people think of a visit to Mexico, most think of how they will sit back in a chair with a margarita in hand. Whether you want that Caribbean getaway, a big city break, an epic outdoor adventure, or just want to learn more of the fascinating history and culture, Mexico is a great place for you next year.
Fiji
From soft adventures like snorkelling mellow coral reefs to multi-day hikes into Fiji's hinterlands, you will never run out of things to do in this beautiful island. When in Fiji visit the Sigatoka River Safari, witness fire walkers in Pacific Harbour, spend a day at Nadadola beach, go rafting in the Highlands of Viti Levu with Rivers Fiji.